It feels like an eternity has passed since Arcane season 2 was announced. The League of Legends (LoL) animated TV show was a massive hit for Netflix when its first season debuted in November 2021. And, while we know a second season has been on the way for over a year, there's still no sign of it being released.
So, when will one of the best Netflix shows ever made be back on our screens? Unfortunately, Arcane isn't expected to launch before the start of 2024. But hope springs eternal, fellow LoL fans. Next year is less than six months away – and hey, Netflix hasn't actually stated that Arcane season 2 won't be here before then. The world's best streaming service is simply giving Riot Games and Fortiche as much time to make it as good as possible
In the meantime, there's still plenty of rumors and information for you to catch up on. Below, we've compiled everything worth knowing about Arcane's second season, including its cast list, potential story beats, and the show's future.
Full spoilers follow for Arcane's first season. Potential spoilers for Arcane 2 are also discussed.
Arcane season 2 release date: what we know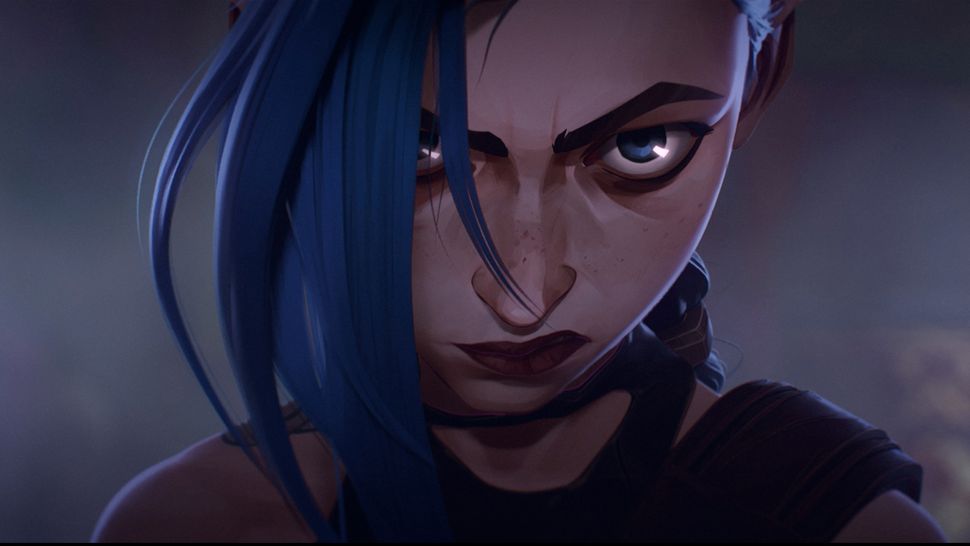 Arcane season 2 still doesn't have a release date, and it's unlikely to arrive before the end of 2023. Speaking to Guan Ze Yuan (via bilibili.com), Riot CEO Nicolo Laurent confirmed Arcane's next outing won't be ready before 2024.
"It's not ready yet," Laurent said, adding Riot and Fortiche want it to be worth releasing before it lands on Netflix. Riot didn't know season 1 was going to be so successful, so they started development much later than anticipated. In short: "It's unfortunately not going to be [out] this year", Laurent confirmed.
Previously, Laurent explained season 2 was never going to arrive in 2022, despite fans hoping it would be.
Co-showrunner Christian Linke had given us all hope that Arcane season 2 would be with us now. In November 2022, he told Reddit that scripts had been completed, but some had undergone rewrites, based on their story boards and voice actors' work. Speaking of the show's voice cast, Katie Leung – who voices Caitlyn – told Reddit user Neon_1990 that she was still conducing voice work as recently as mid-April.
Elsewhere, Linke tweeted out in mid-May that Arcane 2's soundtrack "is gonna be something very special". If the series' main creative team is adding official musical numbers to episodes at this stage, maybe its post-production phase is further along than we think. 
Regardless, we're happy to wait for Arcane's second season, providing it's as good as (if not better) than what's come before. Its arrival is also dependent on the actors strike and writers strike, which have brought Hollywood to a standstill in recent months. Providing voice recording work and the scripts were all finished before May, Arcane season 2 should be ready for release sometime in 2024.
Arcane season 2 plot
Full spoilers follow for Arcane season 1.
If you've seen the final episode of Arcane's season 1, you'll know Jinx fired a crystal rocket at Piltover's council chamber, with many main and supporting characters trapped inside. Those present when the rocket exploded included Jayce, Mel, Viktor, Cassandra, Hoskel, Bolbok, Shoola, and Salo.
We don't expect everyone to have survived the blast. In our view, Mel and Cassandra will have died or, at the very least, been severely injured. On Reddit, fans suspect that'll be the case, too, with some suggesting an animation frame from season 2 – glimpsed in Bridging the Rift episode 3 (more on this later) – might have revealed Cassandra has perished. It would be odd for Riot and Fortiche to ruin this potential storyline pre-release, but maybe it was intentional to see if anyone picked up on it. The frame doesn't look like it's from season 1 so, unless it's a deleted scene from that season, this may be our first look at Arcane season 2.
If Mel and Cassandra die in the explosion, Jayce and Caitlyn would have major incentives to pursue Jinx. That's because they're Jayce's partner and Caitlyn's mother respectively. That could lead Jayce to walk back on his promise to give Zaun its independence from Piltover, especially now that Jinx – a Zaun citizen – carried out the attack.
Additionally, Caitlyn may be out for revenge if her mother was hurt or killed, which would put her at odds with Vi, whom Caitlyn is close with. The latter is Jinx's sister, so Vi will likely be caught in a difficult situation: help Caitlyn and Jayce to bring her sister to justice, or try to save Jinx from herself. The latter would put her in opposition with the other two, though, so she's got a lot of thinking to do if we're right in our assumptions on all of the above. Speaking during a Live Q&A Panel in April, Caitlyn voice actor Katie Leung also suggested "we get to see a different side of her in the next season", though what that entails is unclear.
That isn't the only thing that could divide Caitlyn and Vi. Responding to a fan on Twitter about whether Caitlyn knows Vi and her gang blew up Jayce's lab in season 1's opening act, Arcane writer Amanda Overton revealed that wasn't the case. So, will Caitlyn learn the truth in season 2? Place your bets now.
Speaking at the 2022 BAFTAs (per The Digital Fix), showrunner Alex Yee said fans "will be happy" with the progression of Caitlyn and Vi's relationship, adding: "The way in which we wanted to roll that story out has always been sort of determined. What you will see in season 2 will be part of the big picture that we've had all along."
Expect the brewing war between Piltover and Zaun to take center stage in Arcane season 2, too. Tensions were already simmering between the nations, so we wouldn't be surprised if a full-blown conflict begins due to Jinx's actions. During a Reddit Ask Me Anything session, co-creator Christian Linke summed up this season's overarching narrative with the word "war", so it sounds like we could be right on the money. That'll include another showdown between Jinx and Ekko as well, according to Linke.
Additionally, Yee teased (via Netflix Queue) how the battle lines have been drawn heading into the next chapter, saying: "We ended season 1 by really pushing a lot of the characters in the show as far as we could from each other. Figuring out how to deal with this puzzle, where all the pieces have now been split up and tossed to the four winds, is going to be the main thrust of season 2."
We also expect to see Heimerdinger and Ekko collaborate further to help the undercity in Arcane season 2. With the former voted off Piltover's council in episode 7, he bumped into an injured Ekko on the streets of Zaun in episode 8. The pair bonded over their shared affinity of technology and, after Heimerdinger helps Ekko to return home, the duo decide to work together to ease Zaun's suffering.
We might also see whether Viktor fully loses himself completely to his Hextech research. He's already inadvertently murdered his childhood friend Sky thanks to his Hexcore studies, plus it appears that he'll walk a darker path in the show's sophomore year. If we know anything about LoL lore, we could see Viktor use Hextech to cybernetically enhance his body further and become the champion that diehard fans know him to be.
There could also be room for some flashback sequences involving deceased characters. Responding to a Reddit fan's question about whether we'll see Silco and Vander's friendship pre-betrayal, Linke said "you will, in fact". Currently, it's unclear if this'll be part of Arcane season 2 or a future instalment.
Elaborating on what we can expect from various characters' journeys next time out, Linke told the Academy of Interactive Arts and Science's YouTube channel: "Season 2 was always this thing that made us think 'let's take them further and explore the corner of their psyche and identities we haven't seen'. The challenge was to go to places where they've never been to. I'm excited about what we're doing in that regard. I also hope it makes every League [of Legends] player proud and every animation or fantasy nerd excited about our characters."
In a bid to drum up excitement for season 2 (not that it needs it), Kevin Alejandro, who plays Jayce, said fans will be "on the edge of their seats" (per Buzzfeed), adding: "You're going to be conflicted in such a way that I don't know if it's good or bad. Like, your emotions will be pulled out of you and you'll be like 'Oh my god!' That's how you're going to end [season 2]. It's so good!"
However, Arcane season 2 might spell the end of our exploration of this area of Runeterra, aka the world in which the series is set. In Bridging the Rift episode 5, Riot Games co-founder Brandon Beck confirmed the show's creative team would look to explore more of Runeterra's regions and introduce new LoL heroes in subsequent seasons. Many fans took this to mean Vi and Jinx's story will end with Arcane's second season. Without clarification from Riot, that rumor will run for a while yet.
Arcane season 2 cast
Only three Arcane season 2 characters have been confirmed so far:
Hailee Steinfeld as Vi
Ella Purnell as Jinx
Katie Leung as Caitlyn
If you've watched the season 2 announcement video in our release date section, you'll have heard the trio's voices. Given that they watched on during that explosive season 1 finale, they were safe from Jinx's rocket strike.
Determining who else will return depends on who survives the Piltover council chamber attack. We think that Mel and/or Cassandra could be casualties of Jinx's rocket-fuelled assault, while any of the other council members could die or be severely injured. We expect Jayce to survive, though, as he has a bigger role to play in proceedings, including potentially seeking revenge against Jinx.
Additionally, Ekko and Heimerdinger should be back. The duo weren't part of the council chamber attack, so they'll return and we'll see how their character arcs progress in Arcane's second season. Viktor will show up, even though he was in the council chamber at the time of Jinx's attack.
There are likely to be new faces introduced in Arcane season 2, too. There were plenty of deaths in the show's first outing – Silco, Vander, and Marcus to name three – so new supporting characters will be required to fill the void. We have no idea who might show up, but there are lots of LoL heroes and villains that Riot, Netflix, and Fortiche can pull from the game franchise's universe and use for the animated series.
Arcane season 2: Bridging the Rift YouTube series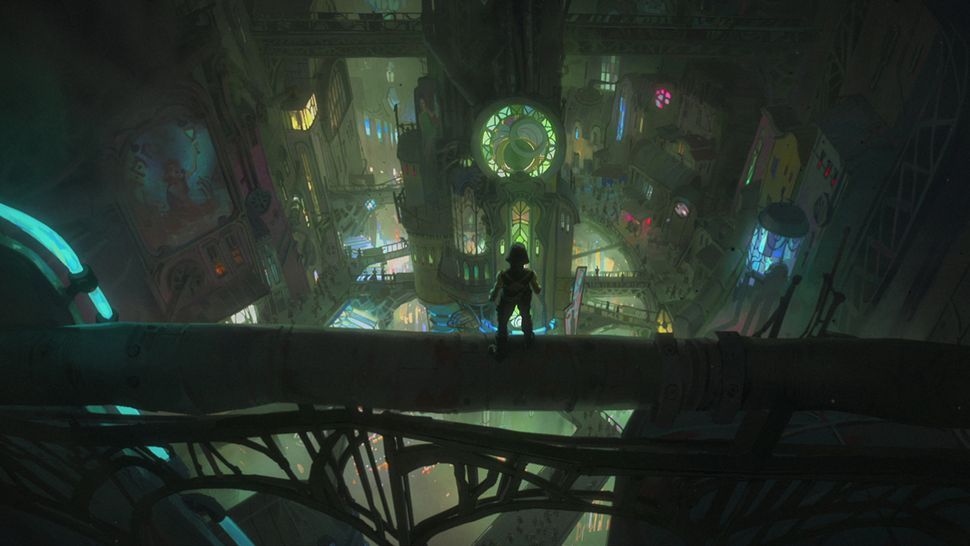 To tide fans over until Arcane season 2, Riot Games released a YouTube series – Bridging the Rift – in late 2022 that explores the first season's lengthy development:
Arcane season 2 trailer: is there one?
No, and we don't expect one to be released before late 2023 at the very earliest.. Once a teaser makes its way online, we'll let you know.
Will Arcane get more seasons?
Yes. In Bridging the Rift episode 2, Riot CEO Nicolo Laurent revealed he's told co-showrunner Christian Linke that Riot's executive team had signed off on "multiple seasons". Laurent had previously suggested this in a Riot Games blog post, writing "there will be Arcane season 2 (+?)".
Of course, multiple seasons could theoretically mean Arcane seasons 1 and 2. However, it would be odd to use the word "multiple" to describe two seasons when "a couple" would suffice, so we believe we'll get more installments.
Given its popularity, it's easy to see why that would be the case. Arcane season 1 – read our season 1 cast and crew interview feature while you're here – holds a 100% certified fresh rating on review aggregator website Rotten Tomatoes among critics, while it also has a 96% rating based on over 5,000-plus audience reviews.
Additionally, there's plenty of story left to tell, character arcs to tie up, and new individuals and champions to introduce. Arcane, then, will never be short of ideas from plot or character development perspectives. We're also big fans of Fortiche's visuals for the animated series, so we'd be happy to see many more installments.
For more Netflix-based content, check out our best Netflix movies and best Netflix documentaries guides. Alternatively, read our hubs on Squid Game season 2 and Stranger Things season 5.