If you're planning a new adventure and need one of the best action cameras to capture it, DJI has just made your buying decision a bit harder with the launch of the Osmo Action 4.
The successor to last year's DJI Osmo Action 3, this new model fixes its predecessor's main weakness – low-light performance – for a price. The Osmo Action 4 now has a larger 1/1.3-inch sensor, and the new sensor's light-gathering potential beats not only the Osmo Action 3 but the GoPro Hero 11 Black, too.
The other main new addition, support for the D-Log M profile, is another image quality boost – as long as you're comfortable editing flat footage using some of the best video editing software, like Adobe Premiere Pro.
Elsewhere, the Osmo Action 4 is much the same action camera as before aside from some minor tweaks. The waterproofing now works down to 18m (rather than 16m), and there's some moderately improved RockSteady 3.0+ stabilization. 
On previous DJI action cams, that stabilization has still slightly lagged behind GoPro's HyperSmooth in our tests, so we're interested to see how it compares in reality. Otherwise, the Osmo Action 3 offers the same f/2.8 lens with a 155-degree field of view as before, and shoots a max of 4K/120p video (in 10-bit HDR).
The design of the Action 4 and Action 3 is also pretty much identical, which is good news if (like us) you enjoyed the latter's convenient mounting options. Rather than GoPro's slightly fiddly mounting screws, the Osmo Action 4 has a quick-release system that revolves around a magnetic mounting connector and some clamps. 
But there is also some bad news. While our DJI Osmo Action 3 review hailed it as a "great value alternative to the Hero 11 Black", the Action 4 has been given a big price increase. The Osmo Action 4 Standard Combo costs $399 / £379 / AU$629, which puts it firmly in Hero 11 Black territory. Then again, GoPro's pricing could all change in a month or so…
---
Analysis: Wait for the next GoPro, if you can…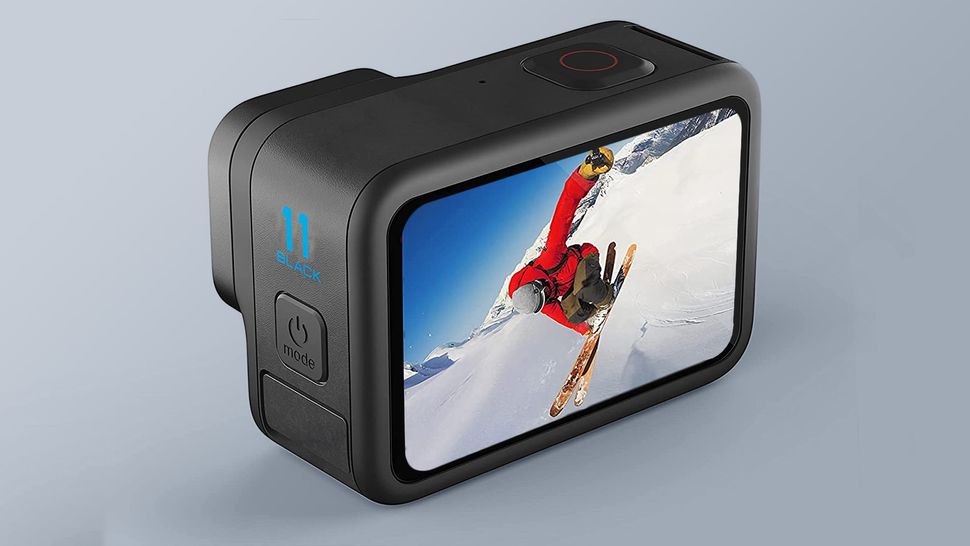 Every new GoPro stretching back to 2017 has been announced in September (barring the GoPro Hero 8 Black, which landed in mid-October). So if you're thinking of buying a new action cam, it'll be wise to wait for another month if you can. 
Last year's Hero 11 Black landed on September 14, so it's possible we'll see its successor arrive on a similar date this year. So far, there haven't been any major leaks for a GoPro Hero 12 Black, but a certification spotted back in May suggested it could get an edge-to-edge screen among other new features.
If you can't wait until then, then choosing between the Osmo Action 4 and Hero 11 Black looks like a close decision. It'll likely come down to the conditions you're planning to shoot in. DJI's new action cam has a significantly bigger sensor – the same as the one in the DJI Mini 3 Pro and DJI Air 3 drones – than the Hero 11 Black, which should give it the edge in gloomy or low-light conditions.
But the Hero 11 Black still tops our guide to the best action cameras thanks to its mix of class-leading stabilization, handy features like Horizon Lock, and its high-resolution 5.3K video plus an 8:7 sensor (which is a particularly handy combo for shooting TikTok-friendly vertical videos).
If you don't like the idea of having to compose your videos during your adventures, then it's also well worth considering one of the best 360 cameras. These let you shoot the whole scene around you, then recompose it afterwards in software. Insta360 currently leads the way here with the Insta360 X3, but we'll have to wait until next month to see if GoPro finally releases its long-awaited GoPro Max 2 rival.