A new Wonder Woman game is in the works, though for now, there's not many details on it.
Though little has been revealed beyond a teaser trailer, it's safe to say that Monolith Productions really knows its stuff when it comes to fantastical open-world romps. Both Shadow of Mordor and Shadow of War did excellent jobs of capturing the bittersweet majesty of Tolkien's Lord of the Rings universe, and it's likely that Wonder Woman will receive the same treatment. Look forward to rich environments, dynamic battles, and engaging cutscenes.  
Though we have yet to learn exactly which platforms the game will be available on at launch, if Wonder Woman follows in the footsteps of the Middle Earth series, then it is likely to come out on Xbox Series X|S, PS5, and PC at the very least. Read on to find out every last scrap of information we've collected about the upcoming game. 
Wonder Woman game: cut to the chase
What is it? An open-world Wonder Woman game from Monolith Productions
When does it come out? TBC
What can I play it on? TBC
Wonder Woman release date and platforms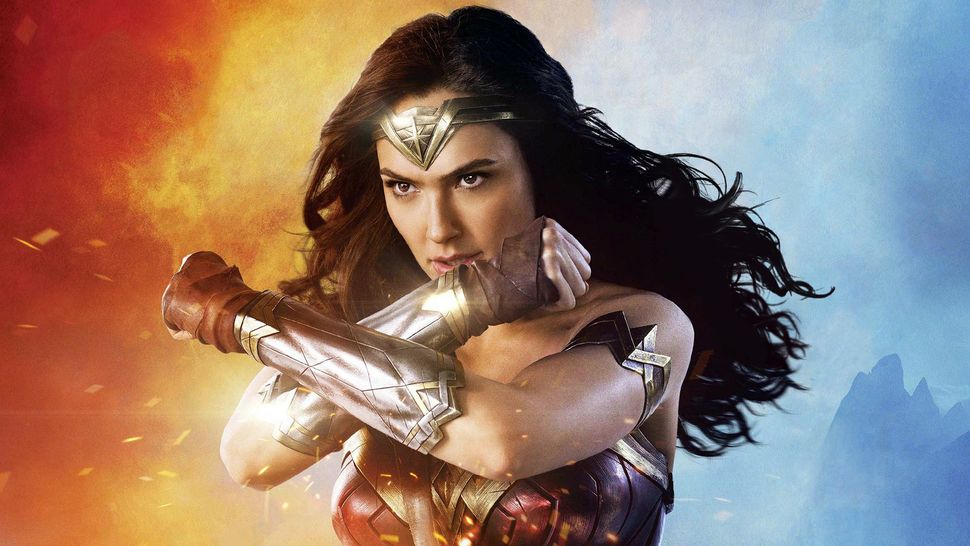 Monolith Productions hasn't confirmed when we'll get our hands on the Wonder Woman game – or which platforms it'll land on. But we can make an educated estimate that we won't see Wonder Woman until at least 2024. However, it's more likely that it'll arrive later – possibly landing on PS5, Xbox Series X, Xbox Series S, and PC. 
We could also see it arrive on PS4 and Xbox One, but that seems unlikely. Gotham Knights canceled its last-gen editions, so we can't picture a game arriving much later making that leap. We imagine that (given the game's release is probably a while away) Monolith will be aiming to target the latest hardware, without being held back by the last generation of consoles.
Wonder Woman gameplay
We don't have a lot of information on Wonder Woman's gameplay right now. We know it'll use the Nemesis System, previously seen in Middle-earth: Shadow of Mordor and Shadow of War. 
The system created a procedurally generated hierarchy across enemy orcs, giving them more personality than your standard grunts. Considering we don't know who Diana will be facing, we don't yet know exactly how it will be implemented. Otherwise, the teaser trailer was purely cinematic and offered no real hints, beyond telling us Diana's returning home to face a new threat. 
All we otherwise have is this official statement from David Hewitt, Vice President and Studio Head at Monolith, who told us:
"The stories our players share inspire us every day, and we are honored to take players on a unique personal journey, driven by the values embodied in Wonder Woman. The Nemesis System raised the bar for player-driven storytelling and we're excited to push the open-world genre forward, combining cutting-edge action with inventive narratives to create a Wonder Woman game everyone will want to play."
Wonder Woman trailer
The Wonder Woman announcement teaser trailer doesn't give much away, but it does give us a close-up look at the hero herself, complete with her iconic Lasso of Truth. It may not be much to go on, but we're suitably impressed with Monolith Production's design take on Diana Prince.
Besides the teaser, we are yet to see any other previews. In the meantime, we advise keeping an eye on Warner Bros. Games' official YouTube channel for new announcements down the line.
Wonder Woman news
Procedural storytelling
The upcoming Wonder Woman game will apparently have procedural storytelling. This was revealed in a recent tweet from the game's narrative director Tony Elias, who said that development studio Monolith is looking for a senior game writer to work on Wonder Woman. 
Game writers! Monolith is looking for a Senior Game Writer to help us build our Wonder Woman game. Apart from creating characters and writing tons of excellent dialogue, you will learn more about procedural storytelling than you thought possible. https://t.co/nFrHDL73lTJune 8, 2022
See more
Wonder Woman: what we want to see
A familiar lineup of enemies to take down
We currently don't know who Diana's main adversaries with be in the Wonder Woman game, but it's almost certain that we'll see some familiar faces from the DC universe. We're hoping that Ares is the primary villain in Monolith's title, with the likes of Cheetah, Giganta, Circe and Doctor Psycho making appearances in some form – perhaps sitting just below Ares in the Nemesis system ranks. 
What's more likely (and actually makes more sense) is that Wonder Woman will take on Villainy Incorporated, as the Nemesis System would do a great job at capturing the villanous-team dynamic.
An invisible jet
Sure, it's cheesy, but we would love to see Monolith (somehow) make Wonder Woman's invisible jet cool. Wonder Woman 1984 did – kind of – but it would be great to see the developer integrate the jet into gameplay in a way that doesn't feel shoehorned. 
Combat that feels good
One thing we've learned from recent superhero games is that how a hero feels to play is a make-or-break factor. We're hoping that Wonder Woman feels as strong as she is meant to be, with powerful melee attacks and – of course – the ability to Lasso of Truth our enemies.
Utilizing the power of the PS5 and Xbox Series X
Going off our last point, we would love to see Monolith adding haptic feedback and adaptive controller support to Wonder Woman, so we can really feel the tension in the lasso or the feel of kicking Cheetah in the face (hopefully). We're also expecting (more than hoping) Wonder Woman to have minimal loading screens despite being an open-world title and to simply look phenomenal. 
It could be a long old wait for Wonder Woman. In the meantime, be sure to check out our picks for the best Superhero games you can play.